We offer a broad range of battery test solutions ranging from very low cost coin cell cyclers up to high power battery packs in the 100's of kW.  This is supported by our in-house team of experienced technical staff, which enables us to provide our customers with additional consultancy and support services. For more information, please do not hesitate to contact us by email, webchat or phone..
BaSyTec CTS: For testing single cells up to 6V and 5A (20A in parallel operation).  To 32 test channels per device.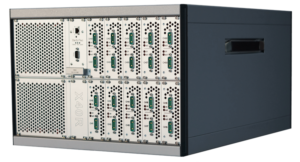 BaSyTec XCTS: For testing single cells up to 6V and 40, 60 or 80A. Parallel parallel operation (optional) up to 400A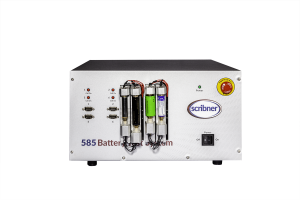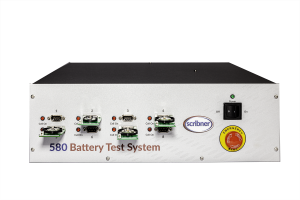 Scribner 58xx 8 channel cyclers with HFR: Shown here with a Scribner battery fixtures.  Parallelable to 4 channels. HFR for ac measurement of internal resistance. 6 current ranges. Auto- current ranging. 5 or 6 terminal measurements available.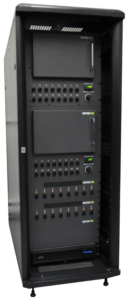 Multi-channel potentiostat-galvanostat with integrated impedance analyser in each channel. Modules from 30mA to 10A plus boosters to 100A. 
8-channel, stackable multipotentiostat / cycler with either 30mA, 200mA or  5A per channel (16A with booster). EIS per channel. 20M datapoints locally stored. Dedicated software for battery cycling and test.
16 / 32 Channels
8 channel modules: 30mA / 200mA / 3Amps
FRA/EIS: 10µHz-20kHz on each channel for simultaneous testing.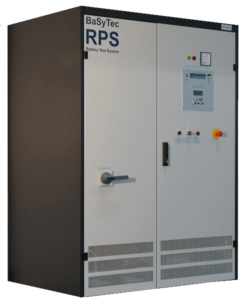 The RPS Battery Pack tester is for voltages up to 1000 V and currents up to 1000 A and a maximum power of 500 kW. A Battery safety (BSD) is integrated in the system and many additional options are possible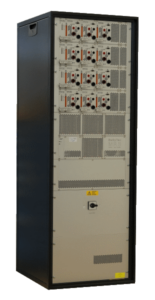 MRS Module Test System. Voltages to 70 V. Maximum currents are customized between 70 A and 540 A. The switched mode amplifier results in low heat generation and high energy efficiency.