Single Channel Potentiostats + EIS
EmStat Range: Small, low cost, research grade grade range of potentiostats. Shown here are the Emstat and the EmstatBLUE which incorporates battery power and BlueTooth wireless interface.  
Potential ranges: -3V to +3V or -4V to +4V
Current range: 1nA to 10mA or 1nA to 100mA
Compliance voltage: ±5V or ±8V
PSTrace PC Software + PSTouch for Android tablets and phones.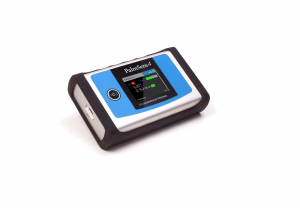 PalmSens4: USB and battery powered potentiostat/galvanostat/FRA (optional). The new updated version of the PalmSens3 has arrived, with a full colour LCD screen, a rugged removable rubber sleeve and 4GB of internal storage..
Potential ranges: -5V to 5V or -10V to 10V
Current range: 100pA to 10mA
FRA: 10uHz to 1MHz or 10uHz to 100kHz
CompactStat.h: Now 24-bits resolution. High-performance, USB potentiostat/bistat and 3MHz EIS. Low noise femtoamp measurements, 1pA range. Options to 1.25A and to 200V; 10V & 30mA as standard
1pA Range/0.00001% of Current Range
30mA/10V. Options to 200V & 1.25A
BiStat & True Linear options
EIS 10µHz to 3MHz.
Vertex Series: Cost-effective range of highly flexible potentiostats with optional 1MHz EIS and offering current to 10Amps and voltages to 20V.  Includes the entry-level VertexONE (100mA / 20V entry-level potentiostat.)
Available in ±100mA/±10V, ±1A/±10V, ±2A/±20V, ±5A/±10V, ±10A/±5V configuration

8 current ranges: 10nA up to 10A

Optional FRA/EIS: 10µHz to 1MHz

Optional True Linear Scan generator

NEW!

Vertex.C with optional Bipotentiostat.
IviumStat.h: Ivium's flagship 5A potentiostat with 8MHz EIS, current ranges down to 1pA for femtoamp measurements and current options up to 50V & 10A.
5V/10V / EIS as standard
24 bits measurement resolution.
1pA Range / 0.00001% of range resolution
50V & 10A options
To 100A with booster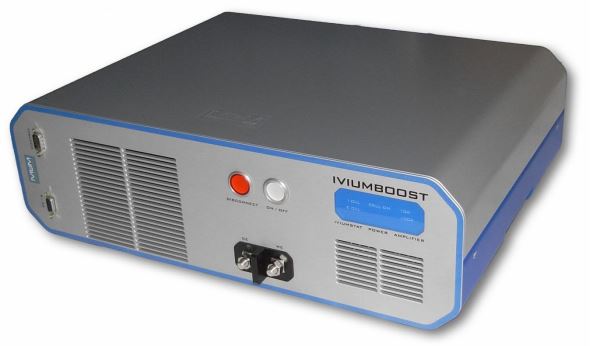 IviumBoost: Series of power boosters for use with selected Ivium potentiostats.  Using boosters as appropriate the Ivium range extends to 128Amps and 200V.  
+/- 12V @ +/- 100A
+/- 10V @ +/- 40A
+/- 100V @ +/- 0.6A
+/- 20V @ +/- 5A
+/- 10V @ +/- 10A
PSM1700: 10µHz – 1MHz FRA
PSM1735: 10µHz – 35MHz FRA
PSM3750: 10µHz – 50MHz FRA 
Use with Loads to 200Amps +
Batteries & Fuel cell research
Materials research
Dielectric measurements
Measurement techniques run internally. 
No pc required.