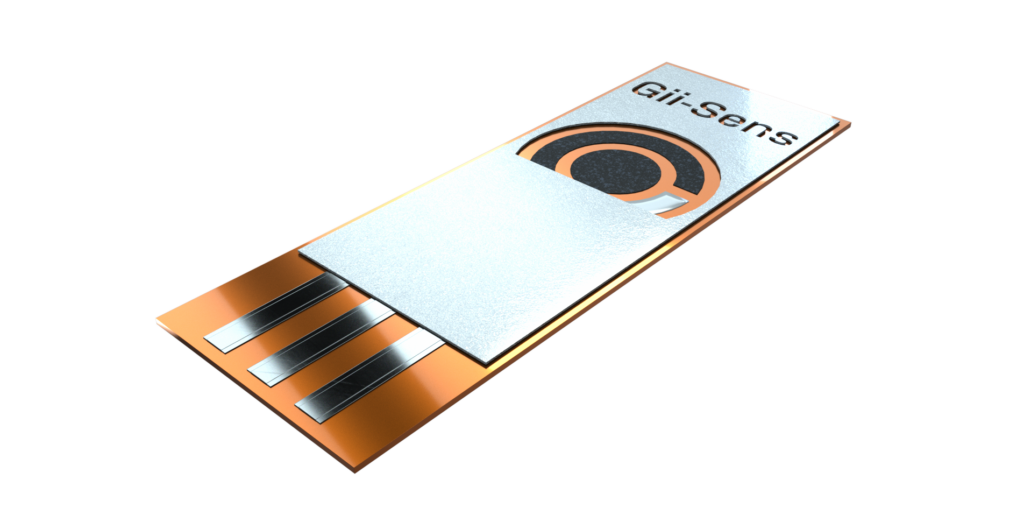 Gii-Sens is powered by Integrated Graphene's revolutionary 3D Graphene Foam, Gii, which utilises the properties of a very large electrochemically active area and a >98% pure carbon surface to enable high sensitivity.
Gii-Sens enables lower limits of detection whilst using amplification-free, enzyme-free, label-free electrochemical biosensing methods.
| Electrode | Material | Geometric area / mm2 |
| --- | --- | --- |
| Working | 3D Graphene foam | 12.57 |
| Counter | 3D Graphene foam | 14.18 |
| Reference | Ag/AgCl | 2.59 |
Background substrate: Polyimide (flexible)
Solvent tolerance: Aqueous, organic. Generally intolerant of DMSO and DMF.
High surface area
Excellent batch-to-batch reproducibility
Flexible substrate
Low cost: £1.90 – 0.60 per sensor (scales with quantity)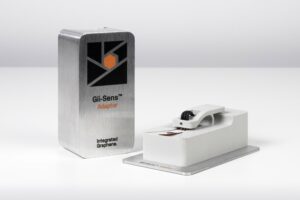 Gii-Sens adapters bought through Alvatek are supplied with the capability to connect to 2mm and 4mm banana plugs, making it compatible with most common potentiostats. One of the commonly used potentiostats is the Palmsens4.
Comparison with commercial SPEs
Integrated Graphene have produced a report comparing their sensors to other commercial carbon sensors. Click here for the full report.
Some of the key findings of the report are:
Gii-Sens has 25% larger electrochemically active surface area than other graphene-based electrodes
Gii-Sens redox response outperforms pure glassy carbon at all scan rates
Gii-Sens improves upon screen-printed gold responsiveness at fast scan rates
Gii-Sens has very low charge-transfer resistance
Need the dimensions for your process?
Assay Development
Product Development
Energy Storage / Supercapacitors