Cognition Energy Ltd. is a young, Oxfordshire-based company whose founders have a strong background in battery research and innovation. CellPods come in blocks of 4x micro thermal chambers for controlling cell temperature during cycling and testing.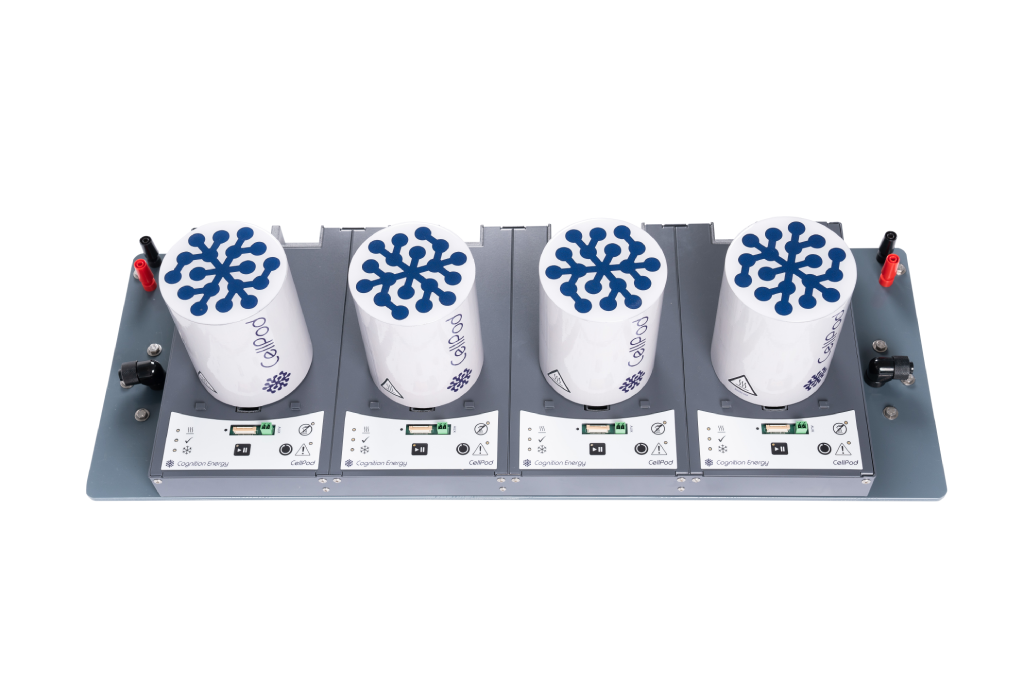 Individual Thermal Text Fixtures
Each CellPod is a miniature temperature chamber capable of  operating between -20C to +70C.  Each includes 5 gradient sensor points, over-current and over-temperature protection and meets EUCAR 4.  Sizes include 18650 and 21700 with others available upon request. Max continuous current is 15A, cell voltage 5V and contact resistance is typically 1mOhm.