Scribner's battery cyclers all include HFR (High Frequency Resistance) capability.  HFR provides continuous measurement of impedance at a selectable frequency.
Cyclers with Impedance Capability
8 channel modules: ±30mA & ±200mA
FRA/EIS: 10µHz-20kHz on each channel for simultaneous testing.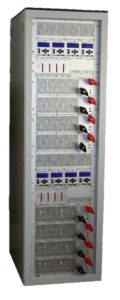 HPS: High Power Test System
Modular design extends to 600A and 70V to 6KW. To 4 channels (2400A).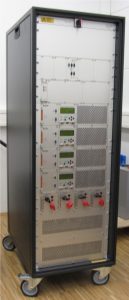 MRS Module Test System. Voltages to 70 V. Maximum currents are customized between 70 A and 540 A. The switched mode amplifier results in low heat generation and high energy efficiency.