PAT-Cell-Twin-Ref: PAT-Cell with dual reference electrodes.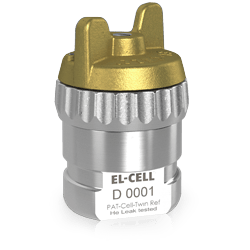 The PAT-Cell-TwinRef is a special version of the PAT-Cell which accommodates the use of a second reference electrode. This enables simultaneous measurements using two reference electrodes, for instance with LFP and LTO. Since both ring electrodes are arranged face-to-face, their SOC can be easily adjusted.
The image below shows the components of the specialized PAT-Core design for the PAT-Cell-TwinRef.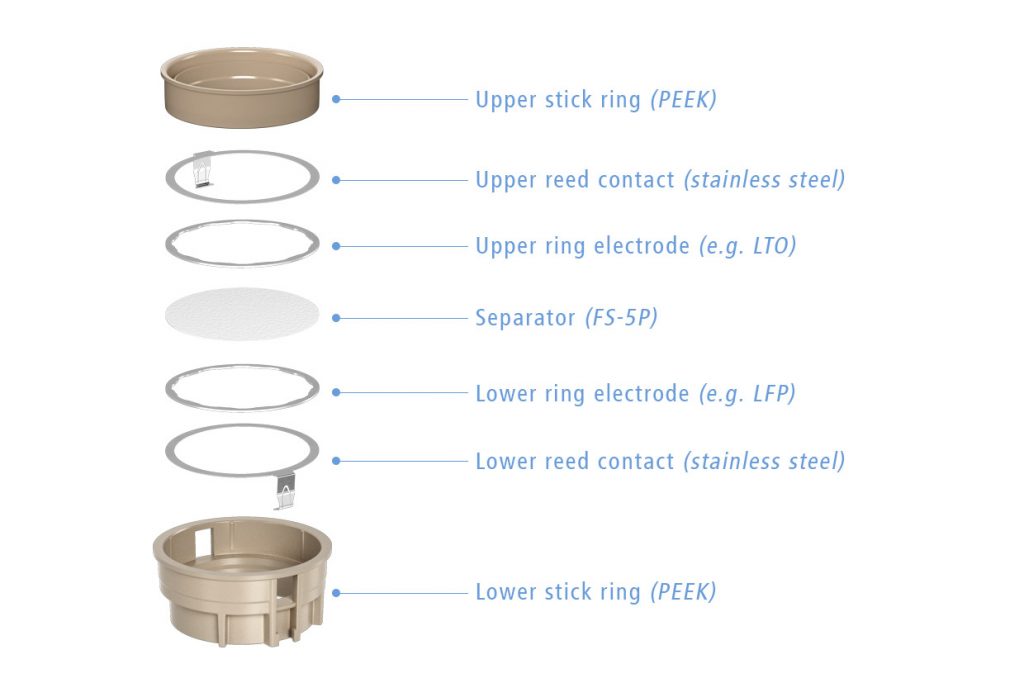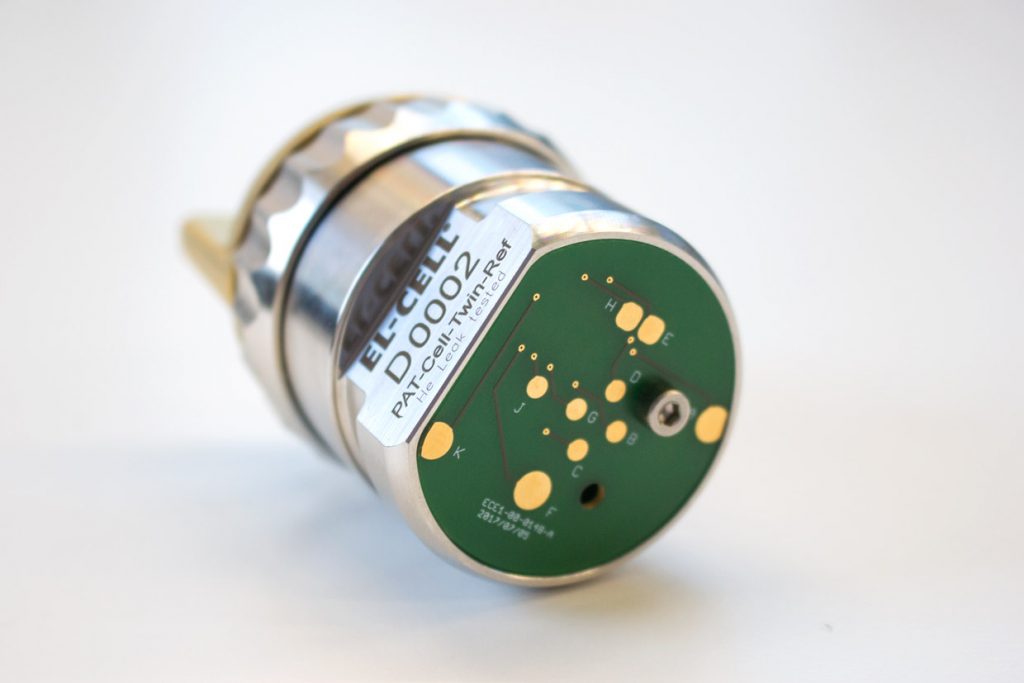 PAT-Stand-1 U
Single channel docking station with flexible signal assignment for specialized PAT-Cells.