The ideal test cell for high-throughput battery testing.
Our electrochemical test cell for two- and three-electrode testing.
The PAT-Cell is a test cell for 2- and 3-electrode measurements on battery materials. It uses the modular PAT-Core concept and can therefore be used for a variety of test purposes. The cell has no wiring but is inserted directly into a PAT battery tester or connected to any commercially available battery tester / potentiostat via a PAT docking station. The easy handling is further improved by features such as the integrated PAT-Button. This patented*, electronic memory in the cell bottom enables automatic cell recognition when the cell is inserted into a PAT battery tester.
The PAT-Cell is equally suitable for automated high-thoughput scenarios and small-scale test series.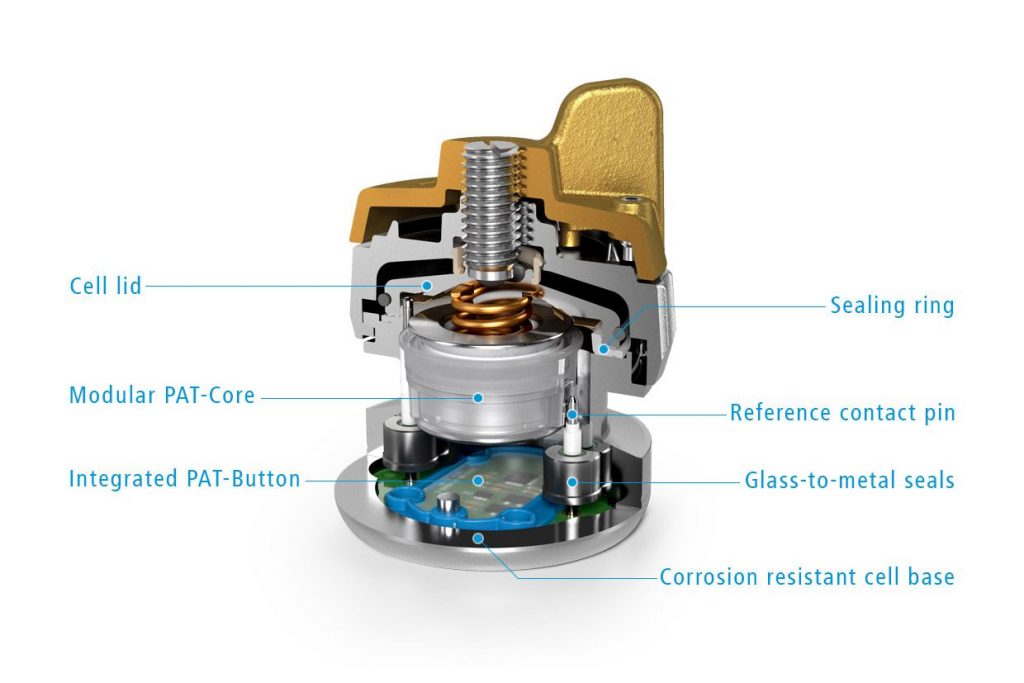 Accessories
PAT-Button Upgrade Kit for PAT-Cell (Button Kit II, Order no.: ECC1-00-0249-C )
Benefit from the automatic cell recognition in our PAT battery testers. Upgrade your existing PAT-Cells with the PAT-Button. It contains an electronic memory chip on which the cell ID is stored.
When inserted into a PAT battery tester, the PAT-Cell is automatically detected by its electronic signature and displayed in EL-Software. In this way, you always have an overview of your test cells. Notes on paper or directly on the cell are therefore superfluous.