Single Cell Research Grade Cell Test Hardware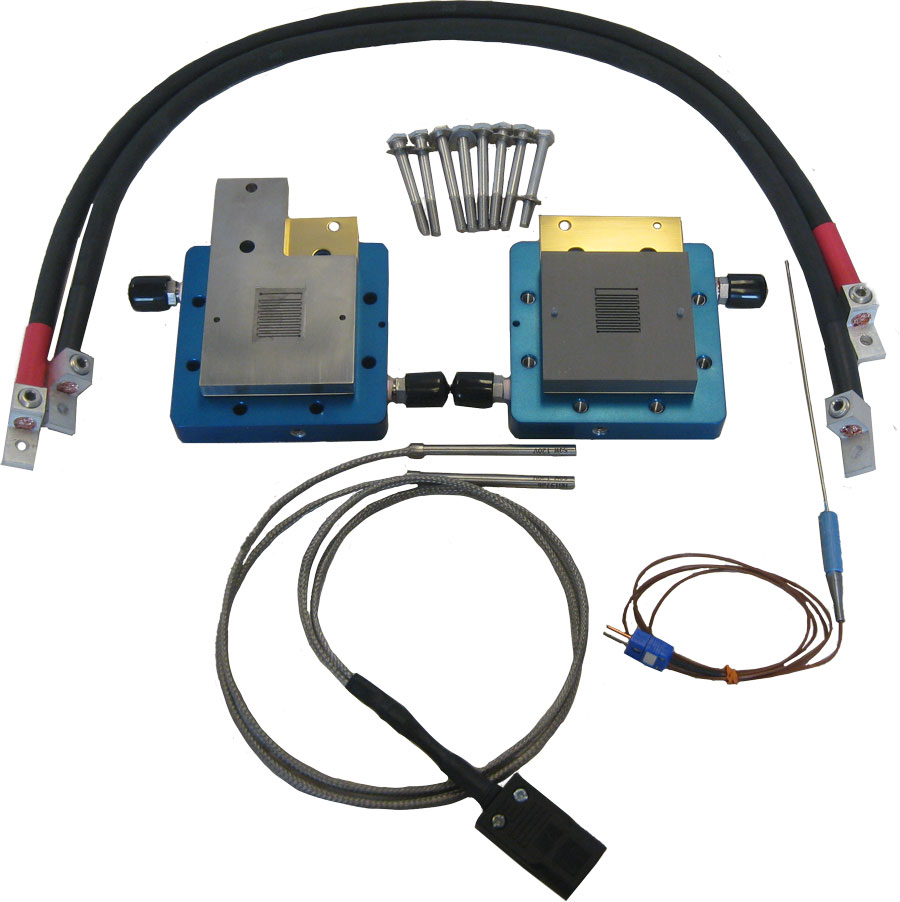 Contact us for PEM Cell Test Hardware in 5, 25 or 50 cm2 areas with single- and multi-serpentine Poco graphite flow fields, gold-plated copper current collectors, rigid end-plates, cartridge heaters, thermocouple, and Swagelok® fittings.
Properties:
Durable, thick compression endplates with machine bolts located around the perimeter to provide uniform compression of the MEA. All stainless steel hardware for durability, and repeatable compression during assembly.
Swagelok® fittings for gas inlet and outlet connections.
Endplates heated using durable cartridge heaters, with a thermocouple well in the cathode endplate, for accurate temperature control.
Gold plated copper bus plates are electrically insulated from the endplates, eliminating requirements for insulated bolts and washers.
Connections for each bus plate are suitable for round or flat cables.
Precision machined Graphite flow fields with single- (5 cm) or triple-serpentine flow field for optimum flow of reactants.
Includes heaters, type T thermocouple, 24″ load cables (for up to 50 amps), gasket template, and sample materials. The single cell test hardware is normally sold without an MEA. An MEA can be supplied, in cell, with performance curves at an extra cost. Please contact us for further details.